Types of Medicare, Medicare USA, Medicare parts explained
The insurance not only helps cover the costs of health emergencies and chronic conditions, but it can also be used to help maintain good health. The beneficiaries have to pay premiums and a variety of other out-of-pocket costs including whatever is not covered in the insurance.
However, it is to be noted that every expenditure is not born by the health insurance. No! Health care insurance doesn't always cover all of prescription drug costs, but there are ways to save.
Instead of just filling a prescription at the pharmacy with no questions asked, Chad Worz, Executive Director of the American Society of Consultant Pharmacists in Alexandria, Virginia, suggests, "start by talking through alternatives with the prescriber or pharmacist.
ArMedicare is a health insurance programme of the federal government of the United States of America. The benefits of this health insurance policy are given to the old and infirm people subject to eligibility criteria.
It is given to:
(a) people aged 65 or older
(b) younger people with disabilities (
c) people with Lou Gehrig's disease, also called amyotrophic lateral sclerosis or ALS
(d) people with end-stage renal disease (permanent kidney failure requiring dialysis or transplant).

there generic versions of the drug being prescribed? Or if there isn't a generic for the specific drug, is there a generic for another drug in the same class that might be a viable alternative?"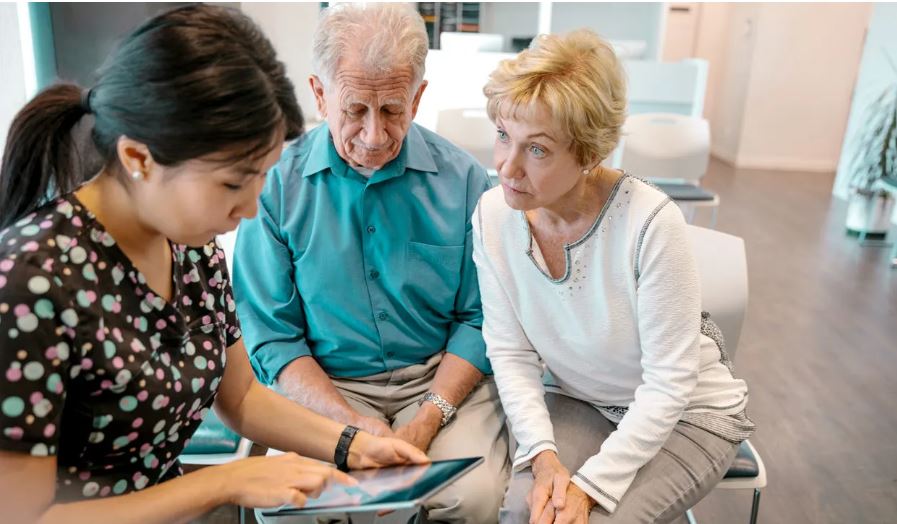 Broadly, there are 4 types of policies which can cover your costs. They are discussed in detail below.
Benefits Accrued to you by Medicare Part A
Medicare Part A gives benefits related to hospital care, rehabilitative care and hospice. Regarding hospital care, if it follows a hospital stay of at least three days most beneficiaries don't pay a premium for Medicare Part A; but there is a $1,600 deductible in 2023 and additional charges for long hospital or rehabilitation stays.
The rehabilitative care includes those of skilled nursing facility, a rehabilitative hospital or any facility which is served at the comfort of your home. Hospice is a facility center where care is given to a patient who is terminally ill with no hope of recuperation.
Benefits Given by Medicare Part B

Medicare Part B is medical insurance that pays for doctor's visits, outpatient care, durable medical equipment (such as walkers), mental health care and drugs you may receive at your doctor's office.
I will explain each of this. Doctor's visit is a visit a patient pays to the doctor while a disease is suspected. Outpatient is someone who goes to the doctor periodically depending on Doctor's advice; he is someone who is not officially admitted to be treated in the hospital.
There is some medical equipment which a patient cannot afford to buy, and that is provided by the hospital and you have to pay for it under Part B of your Medicare. Special consideration is given to mental health care and the medicines (drugs).

Part B also provides a variety of free preventive services, such as an annual wellness doctor's office visit, flu shot and screenings for certain conditions. Beneficiaries in original Medicare can go to any doctor, specialist or other health care provider that accepts Medicare and is taking on new patients.
Most beneficiaries pay the standard Medicare Part B premium of $164.90 per month in 2023, but higher-income beneficiaries pay more.
If your monthly income is more than $97,000, then you pay a higher income-related premium, which increases with your income, says Tricia Neuman, Senior Vice President and Executive Director of the Program on Medicare Policy at the Kaiser Family Foundation. Medicare Part B has a $226 deductible in 2023, after which beneficiaries are generally responsible for 20% of the cost of most doctor's services
Benefits of Medicare Part C
Medicare Part C, also known as Medicare Advantage plans are an alternative to Original Medicare in which private insurance companies pay for Medicare-approved and sometimes other services, but with different prices and restrictions than Original Medicare.
You may be required to use doctors in the plan's network and get a referral to see a specialist in order to have the costs of your care covered by the plan.
However, these plans often include benefits not covered by Original Medicare, including dental, hearing and vision benefits.

Before I proceed on to the next benefits, I would like to point out differences between Original Medicare, Medicare Advantage and Medicare Supplement Insurance.

Medicare itself has four parts. One is Part A which covers hospital insurance and second is Part B which covers health insurance that comes standard in every Original Medicare Plan.
Third is Part C which is also called Medicare Advantage, and it's an alternative to a standard Medicare Plan that offers some additional benefits like prescription drug coverage.
The fourth is Stand-alone prescription drug plans, also known as Medicare Part D and it covers prescription drugs for those who want to keep their Original Medicare plans.

Moreover, we have another benefits like Medigap, or Medicare Supplement Insurance. Medicare Supplement Insurance plans are private health insurance plans that can help you pay for the "gaps" in your traditional Medicare policy, such as co-payments at a doctor's office, co-insurance at skilled nursing facilities and out-of-pocket hospital costs not covered by Medicare Part A.
To be eligible for a Medicare Supplement Insurance plan, you must already have Medicare parts A and B

One should know that the above mentioned types of Medicare are not exhaustive. There are 10 different types of Medicare Supplement Insurance plans, each designated by a letter of the alphabet (you can find details about all 10 plans at Medicare.gov).
In most states, the benefits are the same no matter what insurance company you purchase the plan from, though each plan covers different things. Premium prices for each of the 10 Medigap plans varies depending on the benefits offered, and the premiums are separate from your regular Medicare premiums.
Benefits of Medicare part D

Medicare Part D plans are private health insurance policies that provide prescription drug coverage, following rules set by Medicare. The premium for Medicare Part D prescription drug coverage varies depending on the plan you select.
Plans can charge deductibles of up to $505 in 2023. Lastly, but not least, you can sign up for a Medicare Supplement Insurance plan or Medicare Advantage plan online or by calling Medicare at 1-800-633-4227. (TTY users can call 1-877-486-2048, and the line is open 24 hours a day, seven days a week.) You can explore Medicare Plan Finder to see available plan options in your area.
READ THIS TOO
Step By step Guide to completing FAFSA
SOCIAL SECURITY BENEFITS CAN NOT ALWAYS BE TAKEN FOR GRANTED